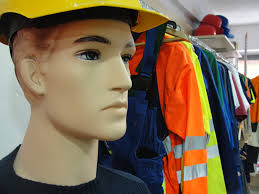 It is still sad to hear the news of the death of a worker in the workplace. Luckily this ever happens less.
Or not by luck but because from the government to the last worker is continually working to reduce accidents at work.
The metal sector has historically been one of the most affected by workplace accidents, and among companies in the sector are aluminum castings.
There are many dangers that surround a worker in his job at an aluminum casting.
Not many years ago that the use of asbestos and asbestos in many products used in aluminum casting is prohibited. Covered pavilions and insulation products made carcinogens have been replaced by products that comply all current standards of risk prevention.
Horn previously ran on coal, fuel oil and diesel have been replaced by gas or even electricity induction. Energies cleaner and with less impact on the environment and occupational diseases.
Equipment that has been replaced by other more modern than while improving productivity, which conforms to all current requirements to protect workers.
They are machines that reduce operator effort, making them more comfortable and secure workplace while reducing the risk of occupational disease.
Machines with extractions of gases and dust particles along with exhaust fumes make the atmosphere particularly loaded with a foundry, cleaner and less particulate matter.
In an aluminum casting chemicals that can be aggressive towards humans or the environment are handled. They can cause irritation, allergic processes, burns, fire and even explosion, whereby the operator may be in constant danger. These products have evolved reduced to comply with existing standards and environmental risks that come with the Charter of risks so that they can handle them safely.
In the field of occupational safety with the PPE (Personal Protective Equipment). Important to protect the operator of the different attacks that can occur in the workplace.
Cuts, burns, poisoning, projections, crushing, noise, etc, can be minimized with proper use of PPE.
To reduce risks maintaining facilities and equipment in good condition. That is important to have good preventive maintenance system that helps us anticipate possible breakdowns and accidents due to malfunction of the facilities.
The collaboration with public and private entities is important to control and reduce occupational risks.
Plan of occupational risks, evacuation plan, training courses, medical examinations, are essential for success in the fight against accidents.
But the most important piece is the worker. Working in education and awareness of the operator to work efficiently and safely is essential for success.
Cofundiin its 15 years of existence has made great efforts, (Improving facilities using the products for the manufacture having the maximum guarantees, Forming and raising awareness to all employees to improve safety and working collaboratively with government) and achievements in the field of occupational safety getting an accident far below the sector.
Iván Cerro