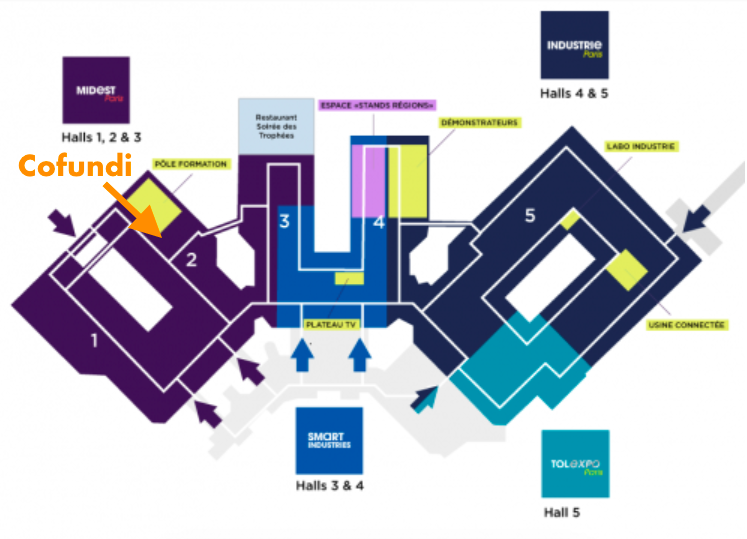 The industrial fair organized every year at Paris, MIDEST, it's one of the more important European event for this sector.
For this reason, they reach to join companies about all of nationalities, not only by Europe, also by all the world.
In addition, for this time, the new organisation who take this event has joined 4 industrial fairs at the same time:
Midest
Smart Industries
Industrie
Tolexpo
This year, in Cofundi we have taken the decision to go again as an aluminium casting by gravity, and we will be at the 2S87 stand, Hall 2, with the "Cámara de Comercio de Guipuzkoa".
We will also be accompanied by Cume, a provider company of molds and toolings, to aluminium casting by gravity but also for other castings (injection, plastic, iron…). With this synergy, we want to show that we are able to give to solutions to our customers and we have the possibility to present projects turnkey, because we take in charge all the process, since the design and tooling fabrication, to the machining and other subcontracting operations if necessary.
We invite you to this event where we will show our know-how, our quality and our capacities.
OBTEIN INVITATION