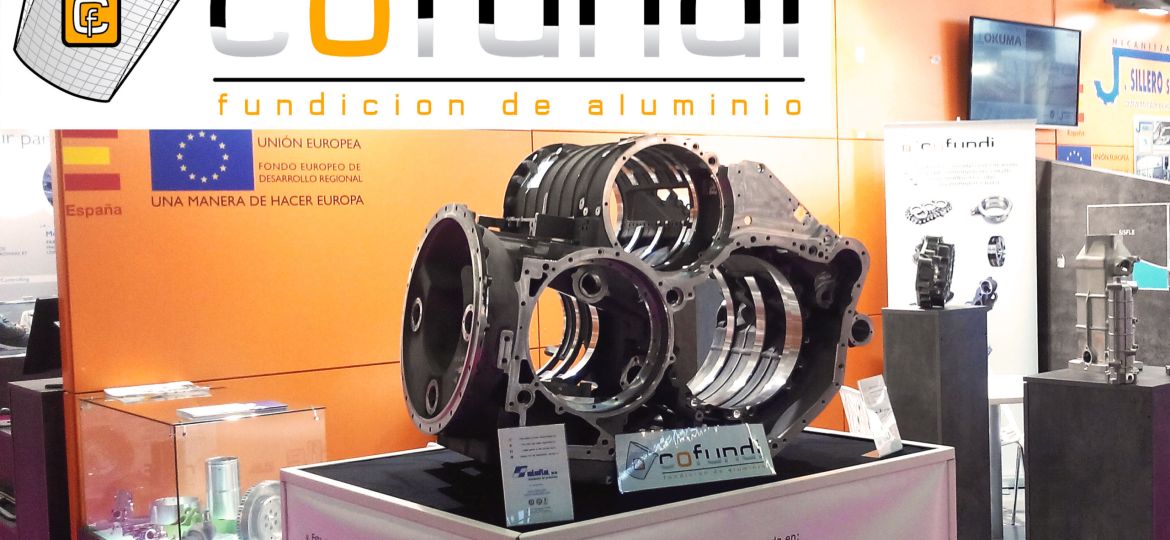 Like every year, at the Bilbao exhibition centre is celebrated the subcontracting fair "Subcontratación 2015", which involves different Industrials sectors.
This year it will be since 26th of 29th of May, and this time, Cofundi, which participates like aluminium casting, do it with a proper stand of 12m2, into the FEAF group (Spanish Federation Castings Associations).
This stand is locates in the position H-42 ofpavilion 5.
At the same time there will be 4 fairs more, that are: FERROFORMA, FITMAQ, MAINTENANCE, and PUMP & VALVS.
With this motif, Cofundi takes this opportunity to invite at everyone to come at fair, and in addition, everyone that want, will can know our aluminium casting better, not only at the stand, but also at out enterprise, because we are at a few minutes from the BEC.
And also, the access at the centre is very easy, because it is equally a few minutes from the airport, and with metro stations and bus stop at side. So, anyone could be absent…!
All the people who would like having an invitation, will can get it below, it will be free at the 20th of May.
GET INVITATION
We will wait you!!